CAR SHOW: October 9-10 (Saturday/Sunday).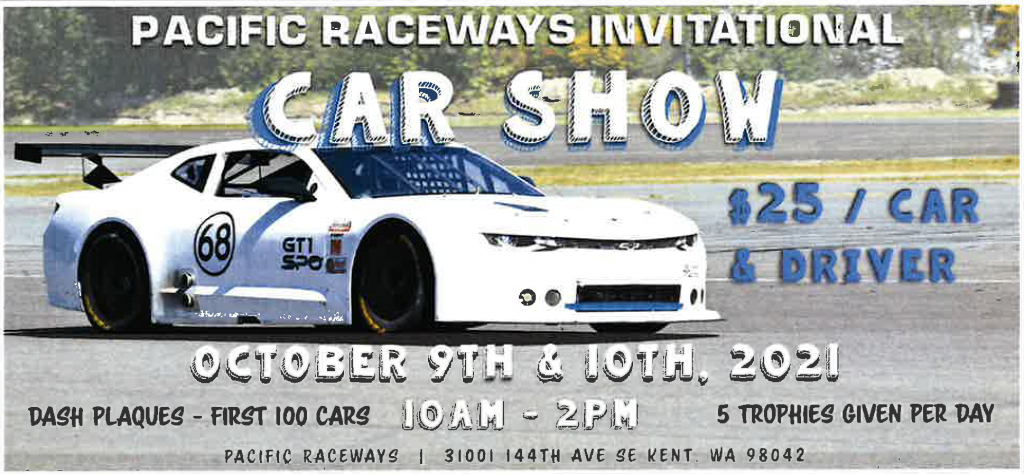 Bring your favorite street car, hot rod, collector car, show car or race car to Pacific Raceways on October 9th or 10th.
Each day: $25 for car and driver. You will receive  dash plaques for the first 100 each day, trophies, and preferred parking.
Contact Diana at Pacific Raceways to register. (253) 639-5927 or email dianah@pacificraceways.com .