RACERS: Register on MotorsportReg.com www.msreg.com/pri23.
Register early. Save Money!!
A low early bird entry fee of $400 includin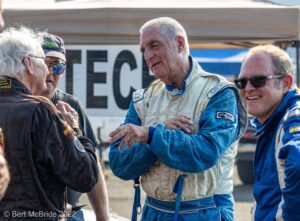 g the Friday test and tune is expected to attract a large contingent of racers. Second entries (same /driver) are $200. Your Credit Card will not be charged until August 15th, no penalty for cancelling 8 days in advance (by September 28th)
Early entry price is good until August 31st. Beginning September 1st the entry price increases to $500 and the second entry to $225 until September 30th. The final price begins October 1st entry $550 and second stays at $225.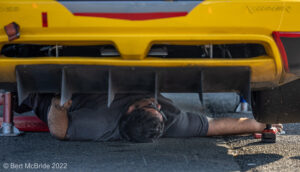 The 1st and 2nd Annual event was great, but we missed a lot of our local racers. REGISTER NOW, it is an event not to be missed. Our goal remains the same, to provide racers throughout the west coast with a full weekend of racing at an affordable cost. The planning sessions continue to contain experience from the local Northwest racing clubs. It's a joint effort to make this event work for everyone. No where else can you find all clubs racing against each other.
Each driver will recieve 2 dinner tickets. Purchase extra tickets for $20 each when you register on MSR. Extra tickets available for purchase by Thursday September 28. More information on MSR or ask the registrar.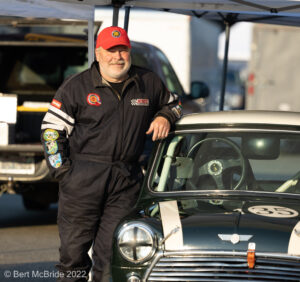 The Invitational will have five Race Groups (See decription at bottom of page) consisting of
Vintage Small Bore+: VFVJ, VSB1, VSB2
Vintage Medium / Large Bore: VMB1, VMB2, VLB1
Formula Cars: WT, FF, SR
SPORTS CARS Small/Medium: SC1, SC2, SC3
Late Model/Large Bore Sports Cars: LB1, LB2, LB3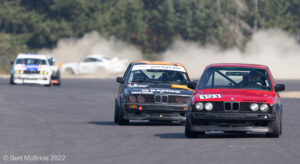 In addition to the traditional sprint race weekend, there will be some challenge races as well at no additional cost. Wild West Sedan Challenge will return. The WWSC is divided into three classes according to engine displacement. Trophies for each class.
Small up to 1800cc (WWU)
Meduim 1801-3200cc (WWM)
Large over 3200cc. (WWO)
The Emerald Cup Series will hold its final "Championship" race on Saturday afternoon. This is composed of Historic Formula Fords, Modern Formula Fords, and Club Fords. Visit their website (ffemeraldcup.com) for more information.
Anew series for the Pacific Northwest will be the Pacific Northwest Ground Pounder Challenge. This group will finish its inagual season at our event with the final feature race on Sunday. These are Stock Car bodied, tube framed, 15×10 steel wheeled cars. For more information see the event page on the Pacific Raceways website (under Road Course)
---
Find your Race Class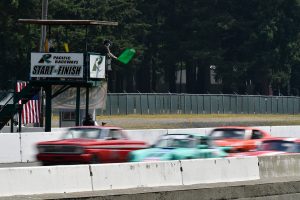 This event is designed to race with other clubs members cars that you may not race with normally, or often. We have taken the most popular classes in SCCA, ICSCC and Vintage and sorted them into a large class to make more competition for the driver and better planning for the organization. In Bold below are the classes for the Pacific Raceways Invitational. Within those classes you will find your class or similar class to yours. Choose the Bold class when you register. The system will place you in the proper group. If your class (or similar class) is not listed and/or you're not sure which class you should select, then please contact the registrar or email info @ pacificracewaysinvitational.com. No need to place these class identifiers on your car. Keep the original class and we can cross reference if needed.
VFVJ Formula Vees, Formula Juniors
VSB1 PreWar-1962 Vintage Small Sports Racers & Drum Brake Vintage cars
VSB2 Small Bore Cars Under 2000cc 1962-1997
VMB11962-1997 – Cars 2000-3000cc (PRO3)
VMB2 1962-1997 – Cars 3000cc – 5000cc
VLB1 1962-1997 – Cars over 5000cc
WT – WINGS N THINGS – FA, FB, FC, FE, FL, FSV, F1, F2,etc. (no Formula F/Ford, Club Fords)
FF – Formula Ford, Club Ford, – (HFF, CF, VFF, MFF etc
SR – Sports Racer – ASR, CSR, DSR, S2000, etc.
SC1 – CT4, EIP, T4, GTL, EP
SC2 – ITA, ITS, FP, SM, SMT, STL
SC3 – CSM, BSPEC, CR, HP
LB1 – GT1, T1, LMS. SST, SPO
LB2 – GT2, GT3, SPO, SPM, T2
LB3 – SE46, T3, ITE, ST, GT3, SPU, AS
---
Follow us on Facebook
This is a "CAN NOT MISS" event!
---